Retail Data Solutions
WESP offers multiple retail data solutions that can be tailored in detail to your needs for fact-based data-driven decision-making.
Read more below: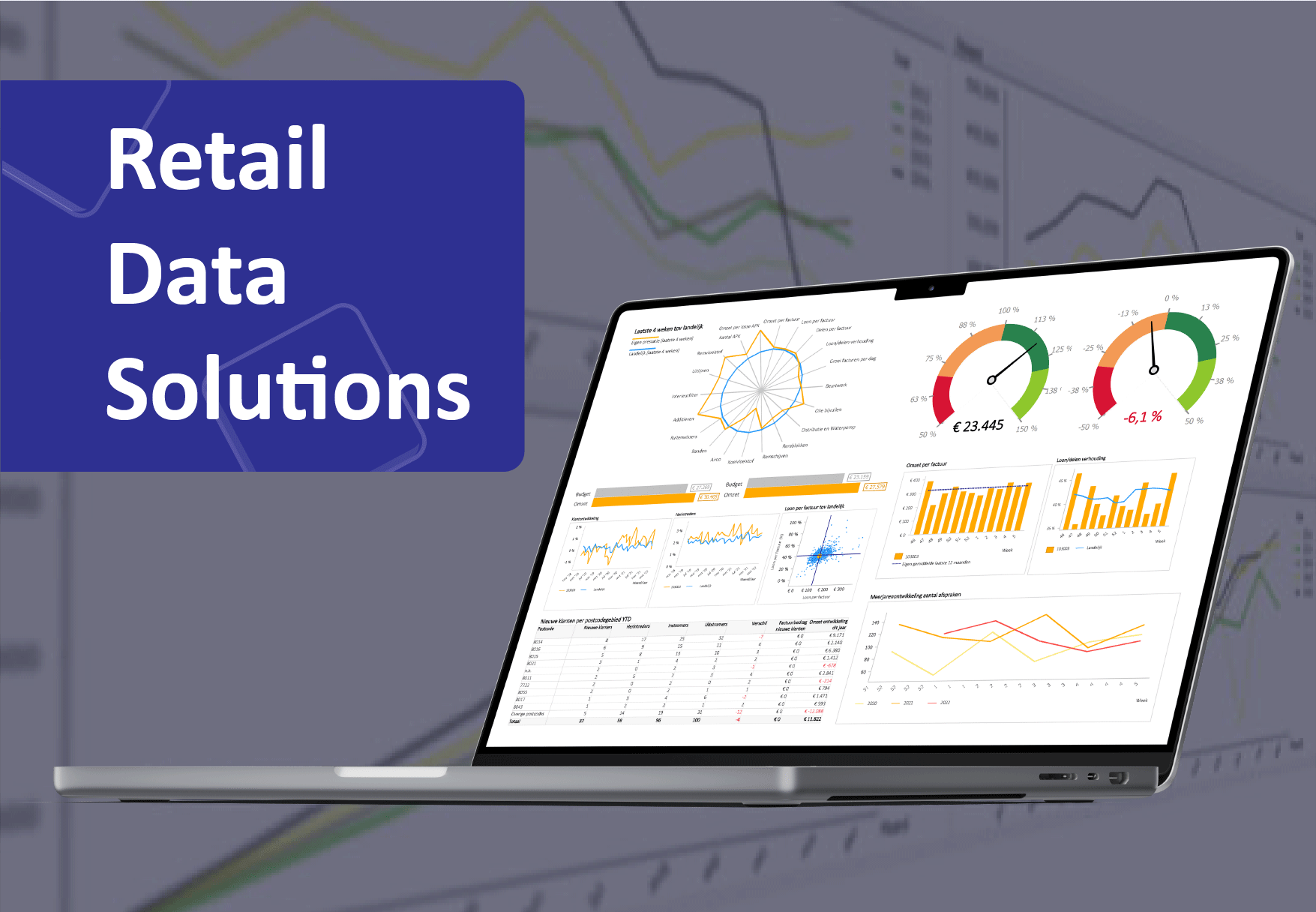 The source of our data
Through a network of over 1,900 workshops WESP continuously collects after sales market data. We receive repair information from workshops every week containing parts and labour information out of more than 40 million invoices. Our software helps extract valuable information from this data that we use to advise our customers. Our service includes a benchmark of an individual customers' sales, service and labour performance against the competition in their market. WESP also offers consultancy on how to improve their performance. Based on the aggregated retail data WESP provides valuable information to all different parties within the value chain.
Parts Performance Dashboard
The Parts Performance Dashboard is a continuously updated dashboard with specific KPIs that determine the total market view of your core market. WESP offers an unique view in all car dimensions and also on product group, regional, and different time spans.
Advantages
Know your market share on product level
Compare your added value with other brands from a profit perspective for workshops
Monitor your weighted price level index compared to your competitors
Monitor the coverage of your range compared to the actual sales
Monitor your performance within relevant trends
The Total Market Calculation (TMC) offers the unique opportunity to benchmark a product range to actual retail market data. With the factual data of quantity of parts sold and number of cars visiting the workshop, WESP can provide a valuable insight into the total market European potential. The reports also include insight in the rolling last 12 months sales trend for a comparison of product sales performance to the actual trends in the market.
The TMC comes in four different reports, tailored to your requirements:
TMC per K-Type
TMC per OE number
TMC per Manufacturer Part Number (maximum potential per part number from the perspective of your brand)
TMC Gap Analysis (missing article numbers in your portfolio versus the market)
Advantages
Measure first-to-market performance
Gain insight on product level about which item outperforms or falls behind the market
Identify the gaps in the product range to optimise your revenue and service
Enhance your inventory throughout the lifecycle of your products
Detect opportunities to sell dead stock
Get valuable signals to check pricing, inventory, availability, or brand awareness.
Fact-Based Replacement Rate
WESP can offer you fact-based replacement rates reports at product group level or at K-Type level from a sample size of 4.5 million cars. Using real retail market data WESP can calculate the replacement rate for the rolling year, by identifying the number of cars with replacement and compare this to the total number of cars with vehicle fit match that entered the workshop. With the results per K-Type, WESP we can calculate a corrected weighted average for all European countries.
Advantages
Calculate your potential market for all countries in Europe.
Gain insight in factual replacement rates to improve your business planning
No assumptions in the calculation
Questions?
Leave us your contact information and WESP will contact you soon!